PRAGUE HIGH SCHOOL
HOME OF THE RED DEVILS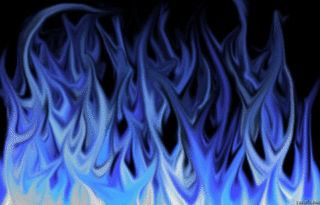 EOI TESTING BEGINS NEXT WEEK
******NO SCHOOL APRIL 25TH SNOW DAY******
*********NO SCHOOL MAY 2ND SNOW DAY******
GRADUATION/LAST DAY OF SCHOOL MAY 23
YOUR 2014 PROM KING AND QUEEN ARE
KRYSTA BROWN & AARON GUESS
CONGRATULATIONS TO THE SPEECH AND DEBATE TEAM FOR PLACING 5TH AT STATE!!!
SPECIAL CONGRATS TO THE FOLLOWING PLACEMENTS!
NATE WHITE & WANDA CLARK ----STATE DEBATE CHAMPS
PATRICK WILSON & JOHNATHON RADELL---2ND IN DEBATE
MONTREY BOND--4TH IN FOREIGN EXTEMPT
WANDA CLARK--7TH IN FOREIGN EXTEMPT
LUCY SARGEANT--5TH IN STANDAR ORATORY
THE HIGH SCHOOL OFFICE IS NOW ACCEPTING SIGN UPS FOR DRIVERS ED. MUST BE 15 BY THE TIME CLASS STARTS. COST $100, FIRST COME, FIRST SERVE BASIS. TWO SESSIONS: JUNE AND JULY, MONEY FOR JUNE SESSION IS DUE BY MAY 27, JULY IS DUE BY JULY 1. PAYMENT NOT RECIEVED BY DUE DATE WILL FORFEIT PLACE IN CLASS. IF YOU HAVE ANY QUESTION PLEASE CALL THE HIGH SCHOOL OFFICE.
CONGRATULATIONS TO LANE STEWART
AND ELIJAH BLOOMER FOR MAKING
ALL CONFERENCE BASEBALL
CHAMBER OF COMMERCE STUDENTS OF THE MONTH
JOHNATHON RADELL, PATRICK WILSON, CHRISTIAN TERRY
Choose another page in this section.