Due to weather, tomorrow's high school track meet has been postponed until further notice.
Middle School Baseball tournament for this week has been cancelled. Updates on following games will be posted soon.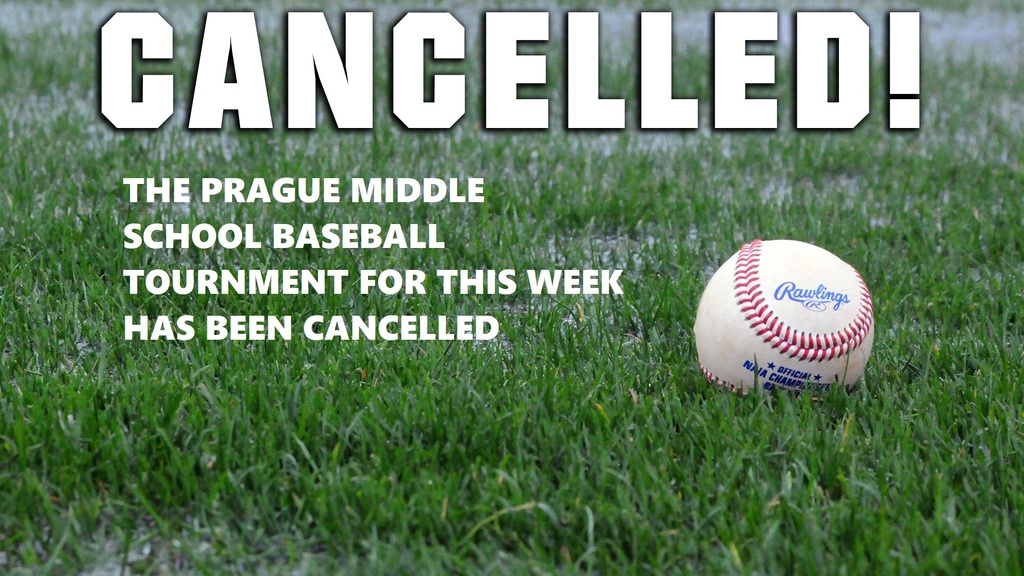 Spring Portraits Coming Soon!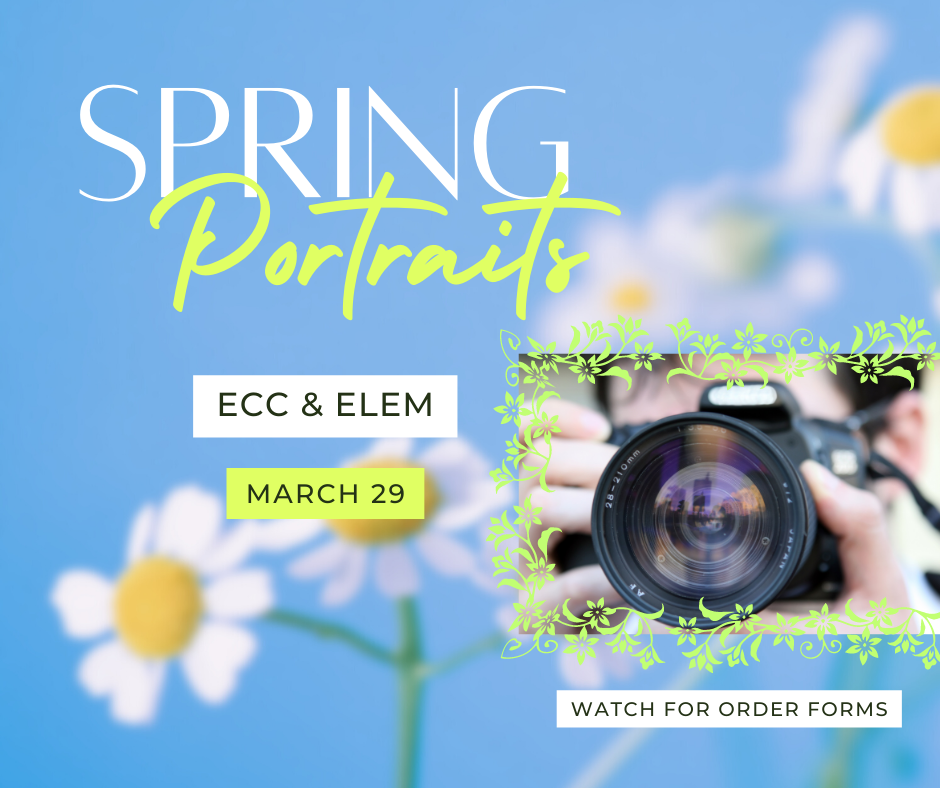 The Home Run Club is selling Prague stadium blankets today and tomorrow.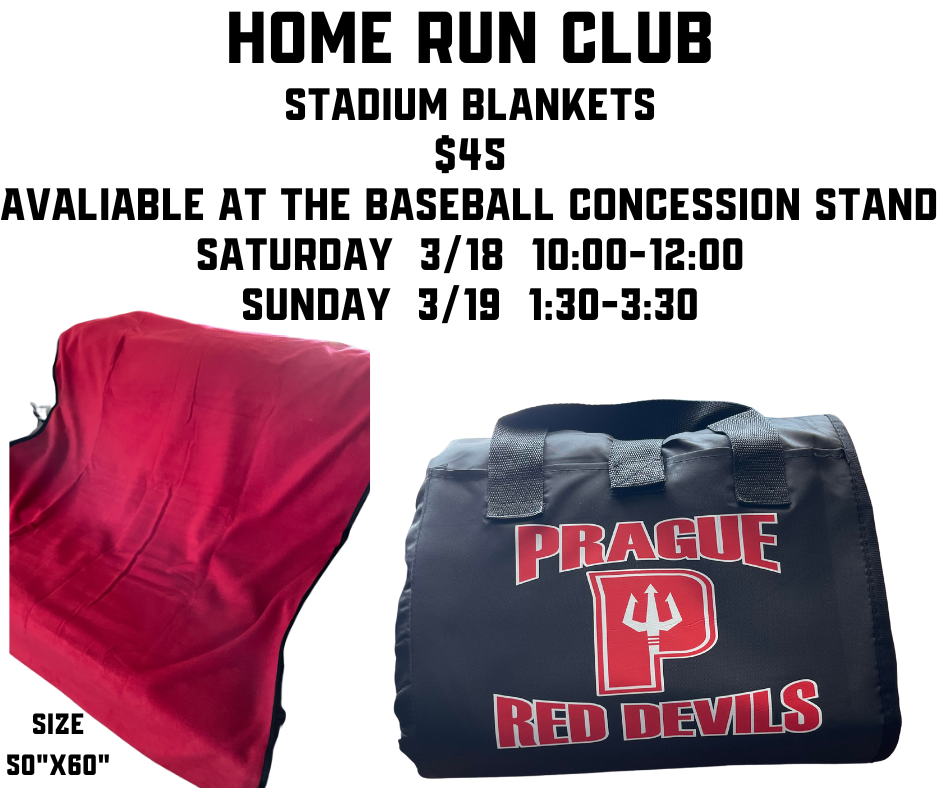 Red Devils advance to Semi Finals!!!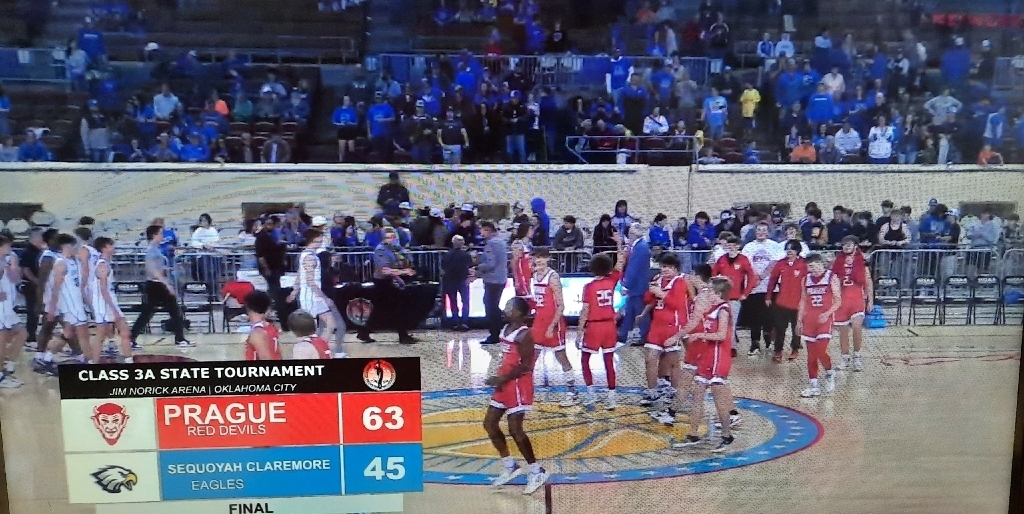 Send-off at the High School. Big House Bound! Good Luck Boys!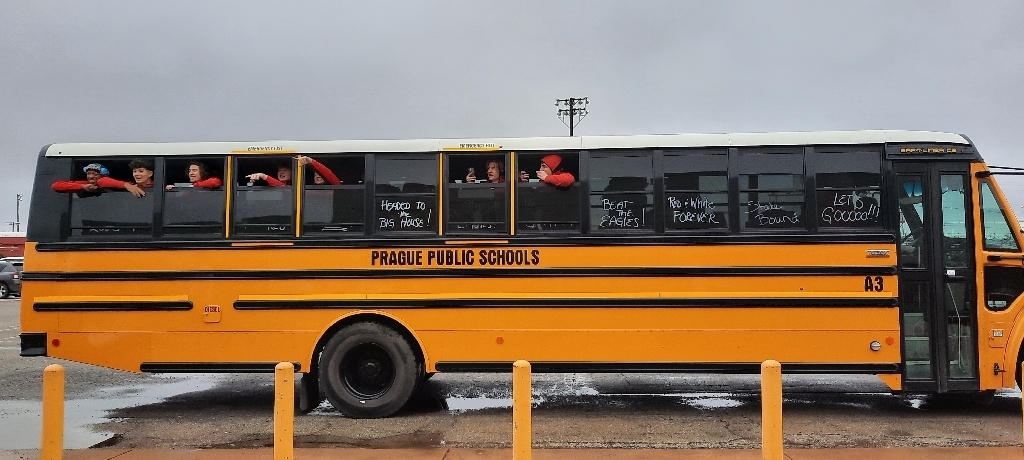 PEB Ken's pizza night is tonight! Come have dinner for a good cause!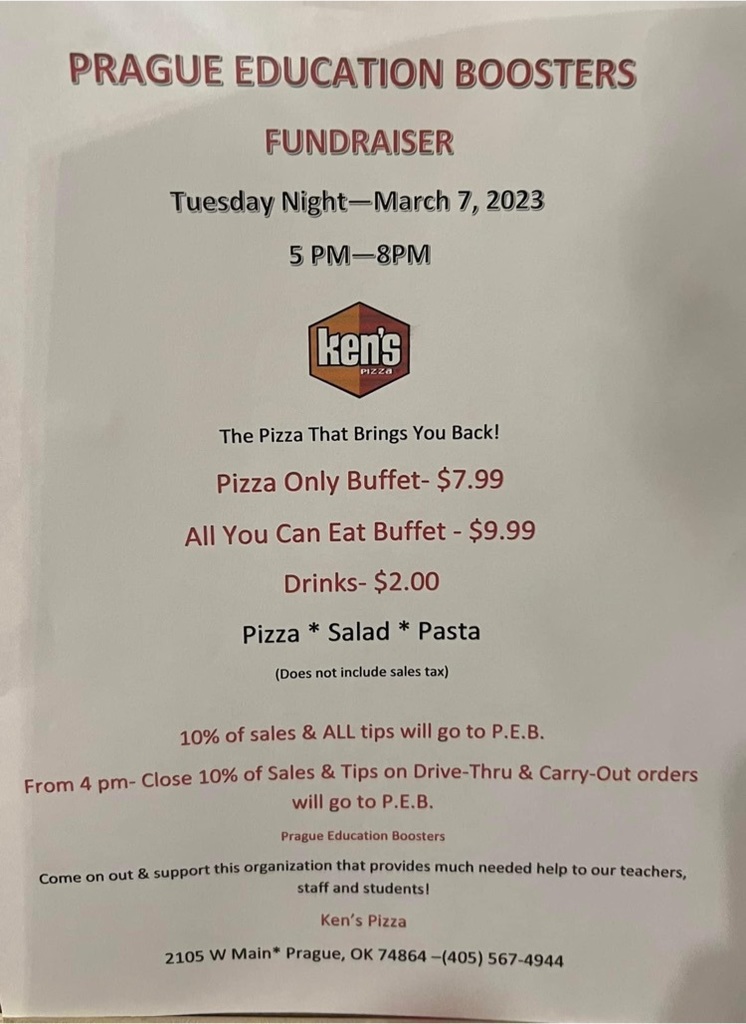 State Basketball information: -Tickets may be pre-purchased on the OSSAA Website for $11.
https://www.etix.com/ticket/e/1033109/2023-ossaa-basketball-oklahoma-city-jim-norick-arena-oklahoma-state-fair-park
Cash payment at the gate is $13, there will only be only one gate accepting cash payment. It is highly recommended to purchase them online so you don't miss any of the game waiting in line. - Students should purchase tickets as soon as possible (no later than the end of the day on Wednesday) and show them to Ms. Dean to receive a school activity absence for Thursday. The office has started a list for those attending. - There will be a send off for the Boys at 10am and then students will be released immediately after to attend the game if they have shown the office their ticket. -Due to construction at the State Fair Grounds and OYE also going on it is recommended that you arrive at least an hour before game time. You may have to walk a distance after parking. -Absolutely no signs, noisemakers, or fatheads are allowed. The student section will be directly across from or behind our bench. GO BIG RED!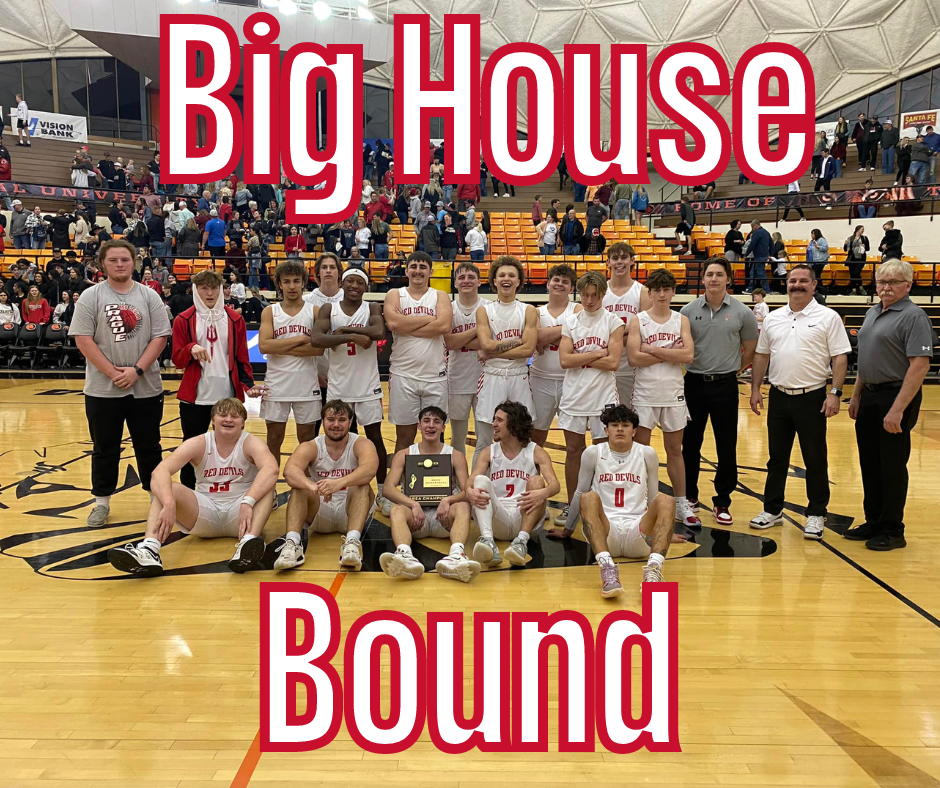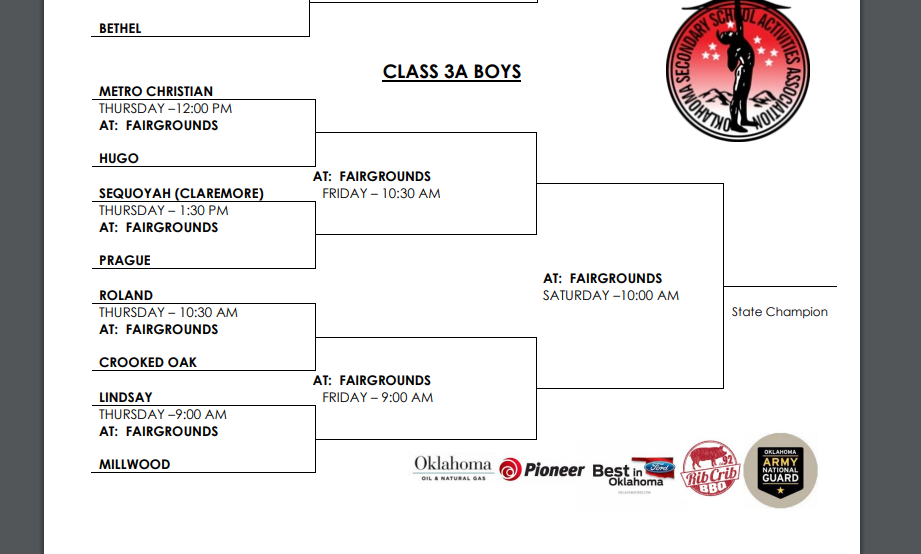 P.E.B. will be selling snacks tomorrow during recess!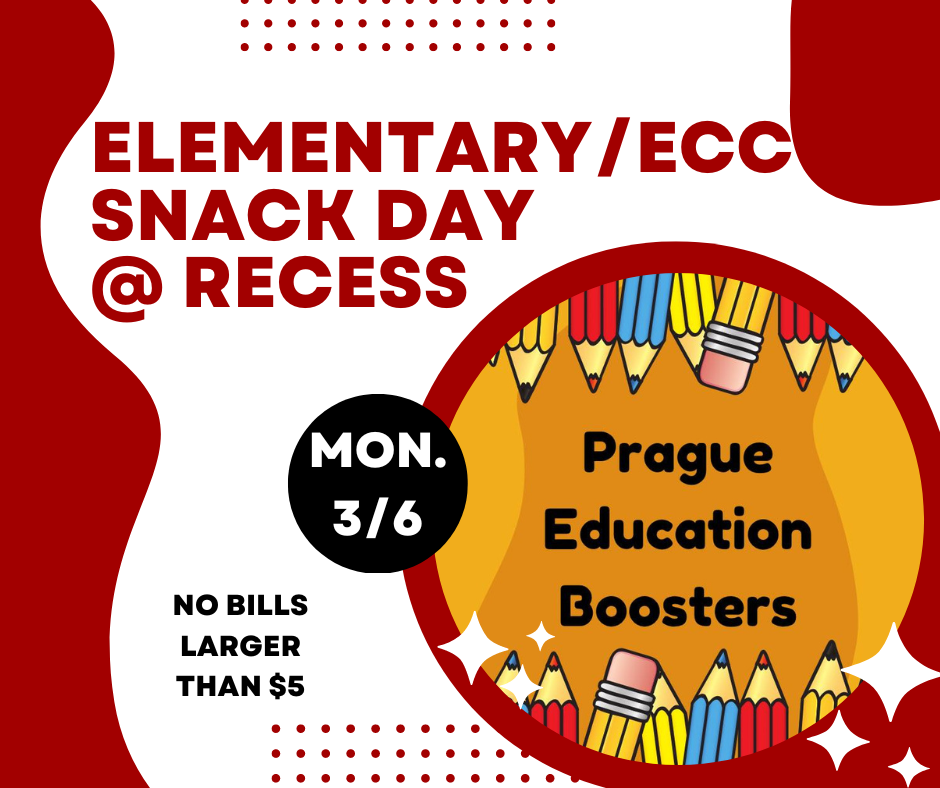 Congratulations to the Red Devil Basketball team!! You are headed to STATE!! (photo by Tara McGaha)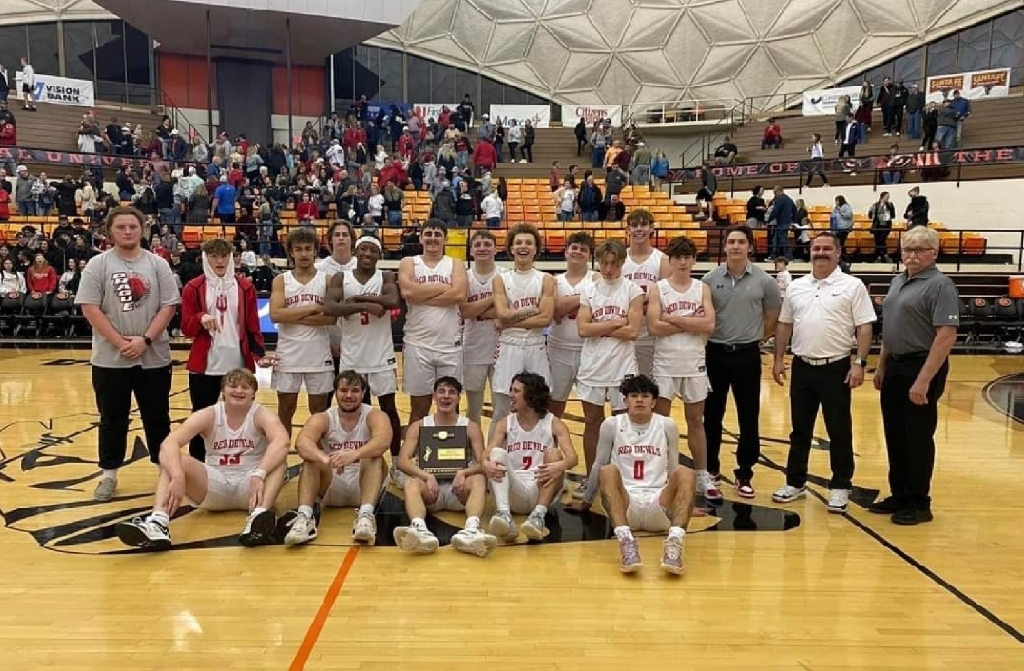 Friday's High School baseball game against Lexington has been cancelled. Saturday's High School baseball game at Chickasha is still on.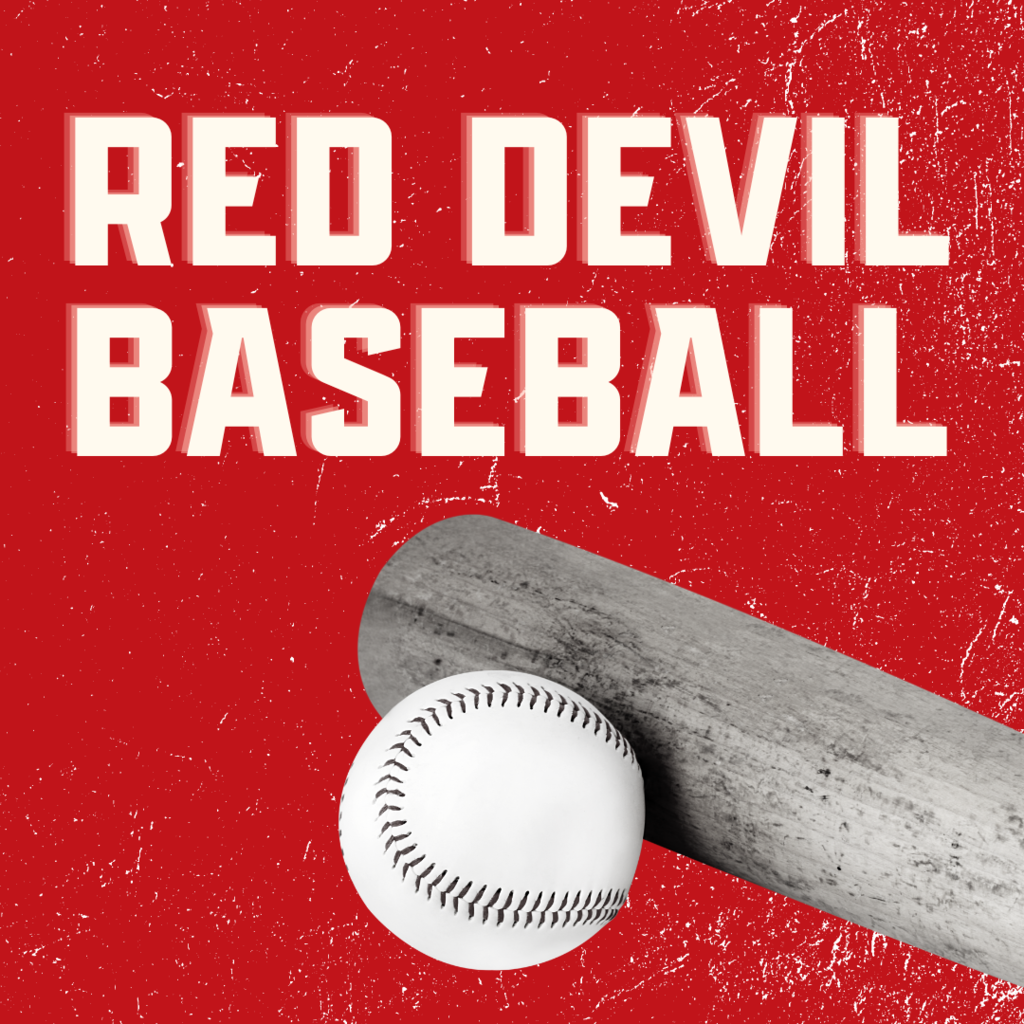 The Boys Basketball team will be playing Purcell in the Area tournament this Friday at East Central University at 7:30. Tickets may be purchased ahead of time at
https://gofan.co/app/events/898845?schoolId=OSSAA
or at the gate. Only O.S.S.A.A. passes will be accepted.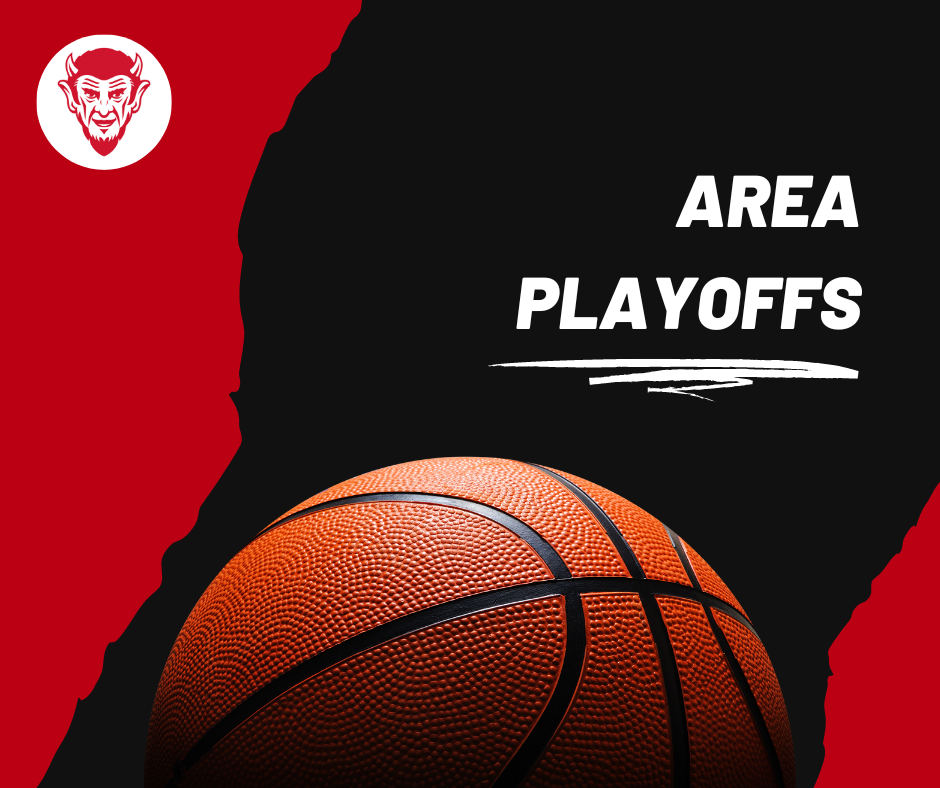 No school this Friday!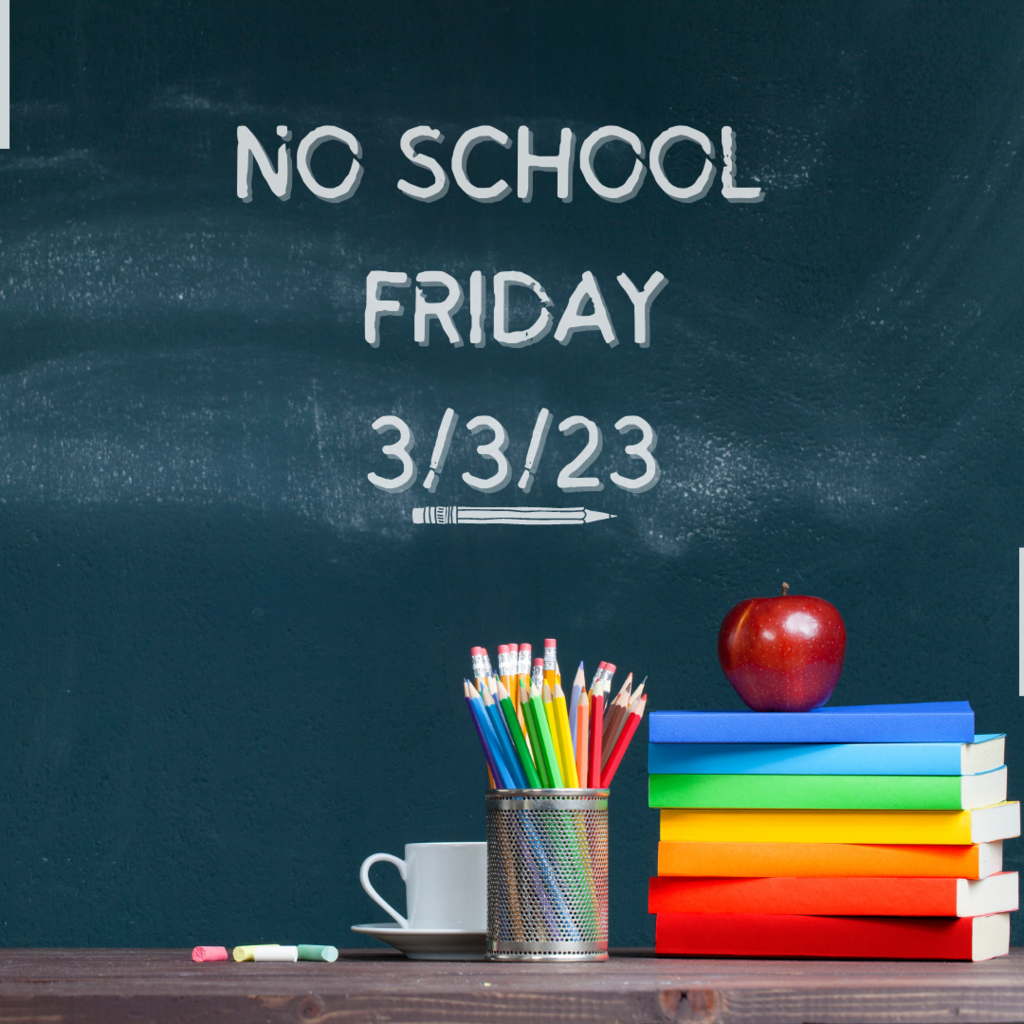 Today's High School Baseball scrimmage has been cancelled due to cold conditions.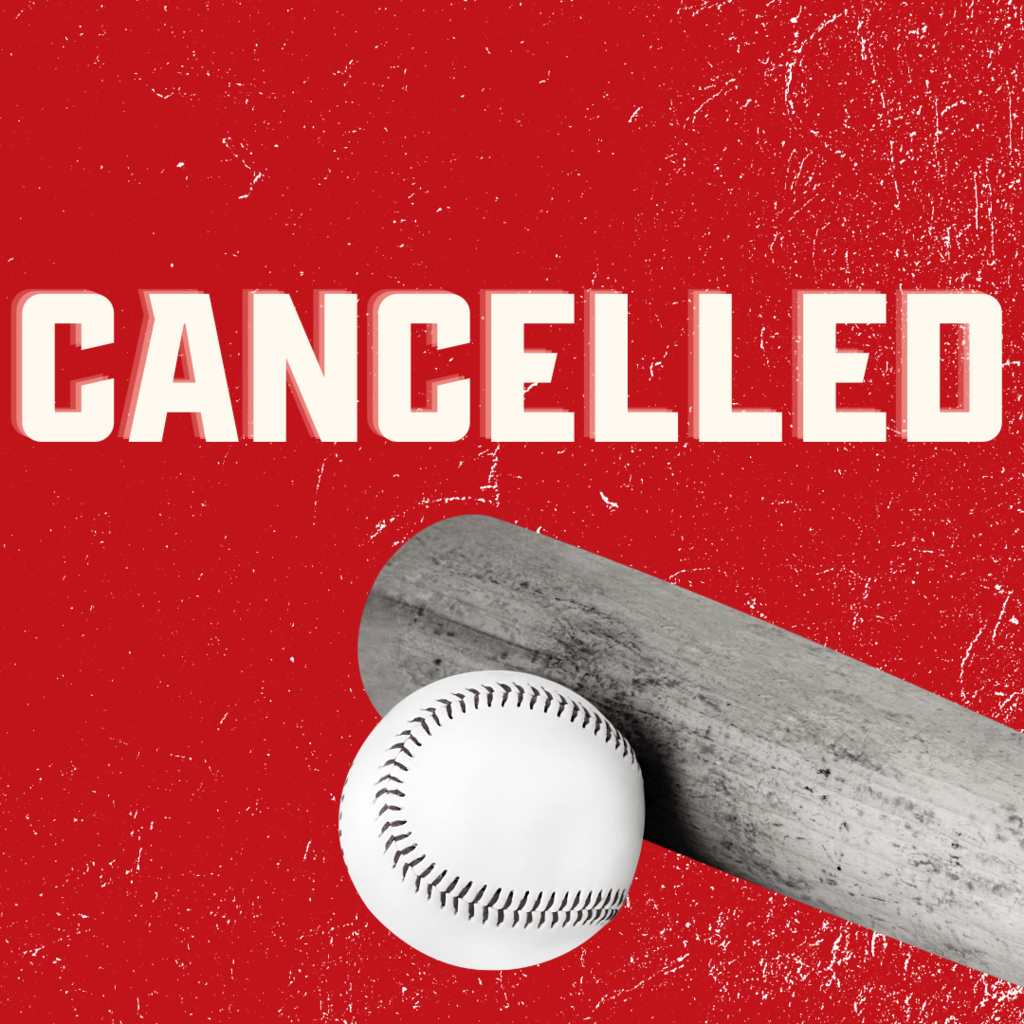 Regional Playoffs will continue at Kellyville, the girls play tonight t 6 pm and the boys will play Saturday @ 7:30.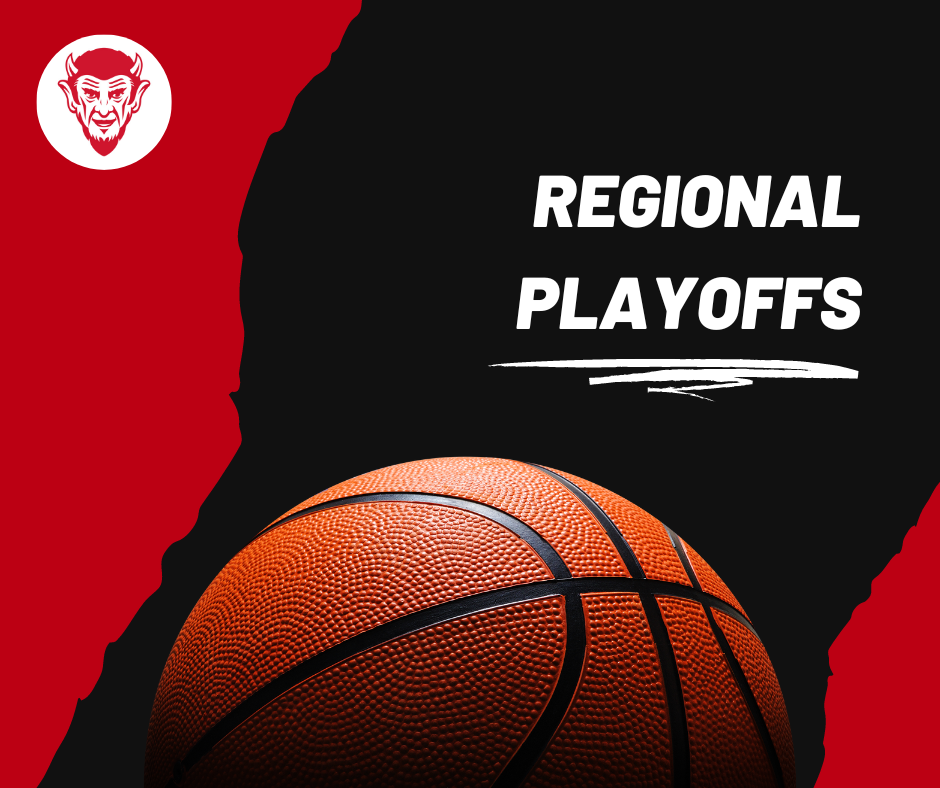 Regional playoffs at Prague, this Thursday, girls play at 6:00, boys at 7:30. Tickets at the gate are $10 and online are $7. School athletic passes will not be accepted. Only OSSAA playoff passes will be accepted. You must show your ID with both OSSAA playoff passes and tickets purchased online. You can purchase tickets online here
https://gofan.co/app/events/899189?schoolId=OSSAA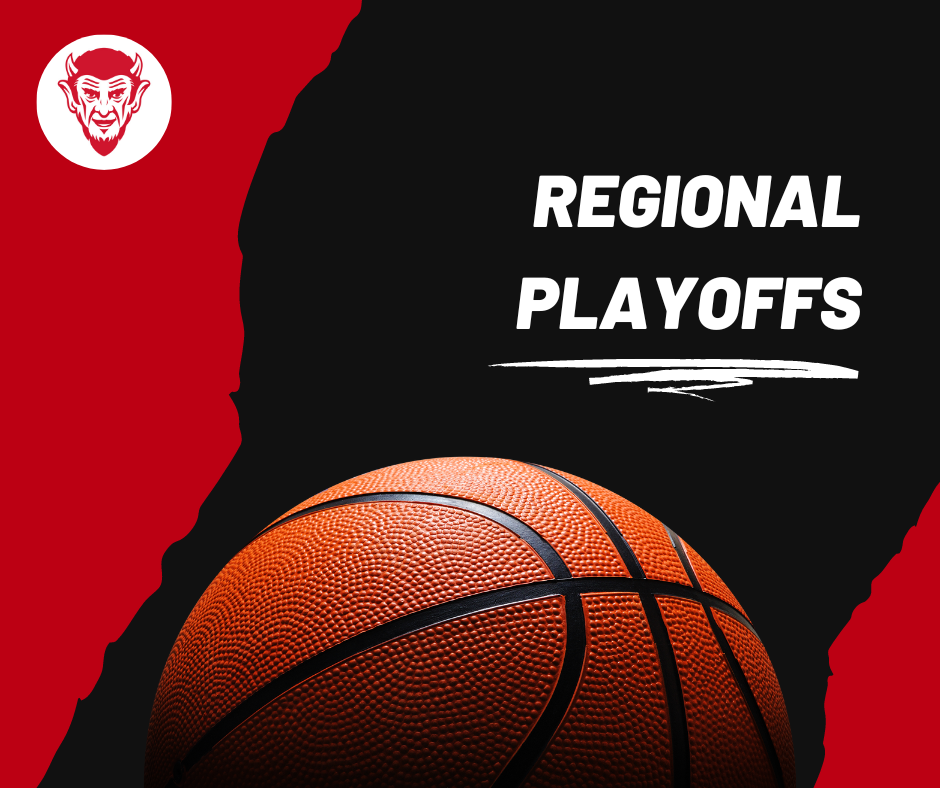 The Jr. High scrimmage scheduled for today has been cancelled.
The Middle School Dance is tonight!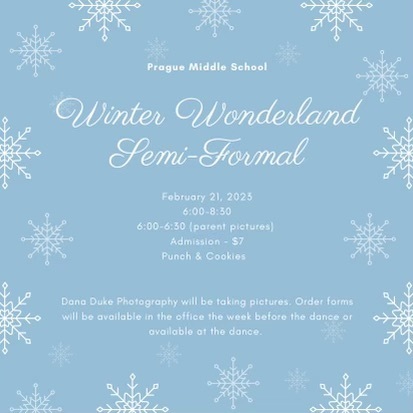 Prague will be hosting District Playoffs vs Little Axe on Saturday, February 18th. Girls start at 6:00 pm and the boys start at 7:30 pm. Gates will open at 5:15 pm. Tickets are $10 at the gate or $7 online. Only OSSAA Playoff passes will be accepted.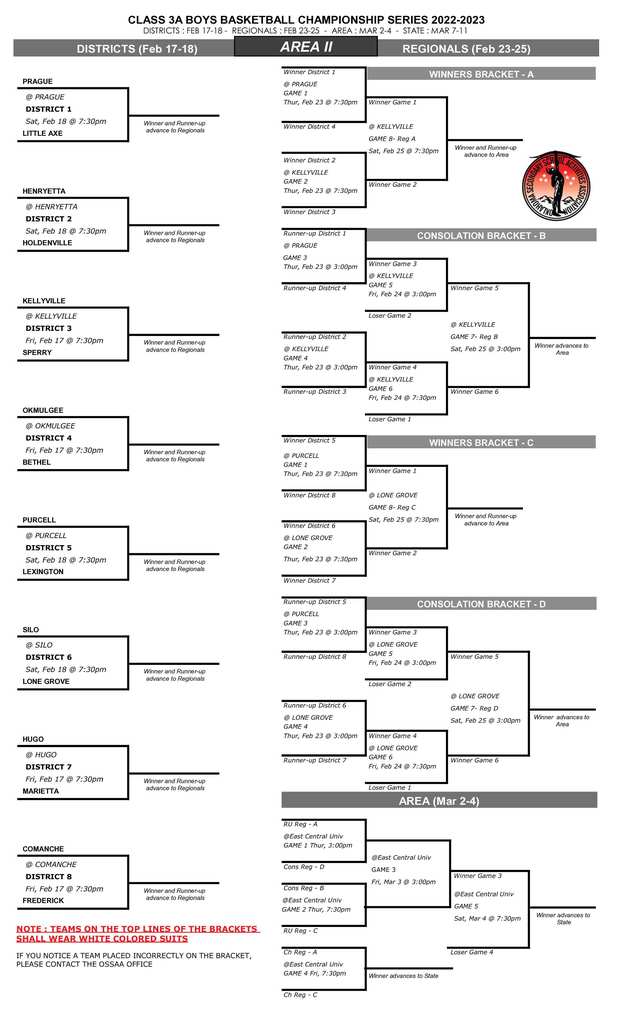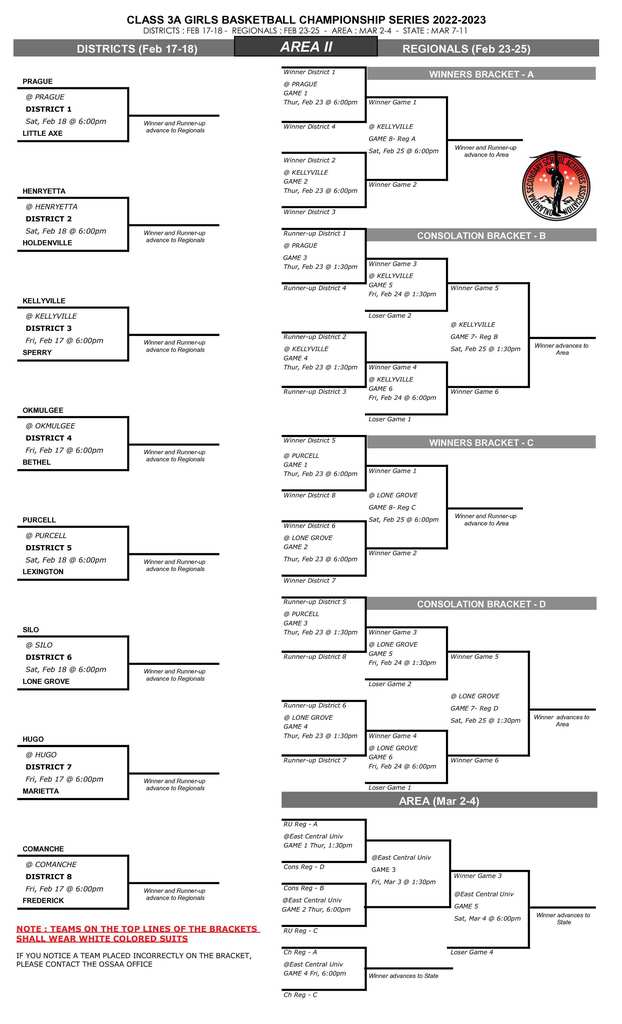 Join us in supporting the Prague 4-H and FFA students this Saturday at the Junior Livestock Show