All activities for tomorrow have be canceled. Parent teacher conferences will be rescheduled to February 15 and 17 from 3:45-6:45.
Parent/teacher conferences will be rescheduled.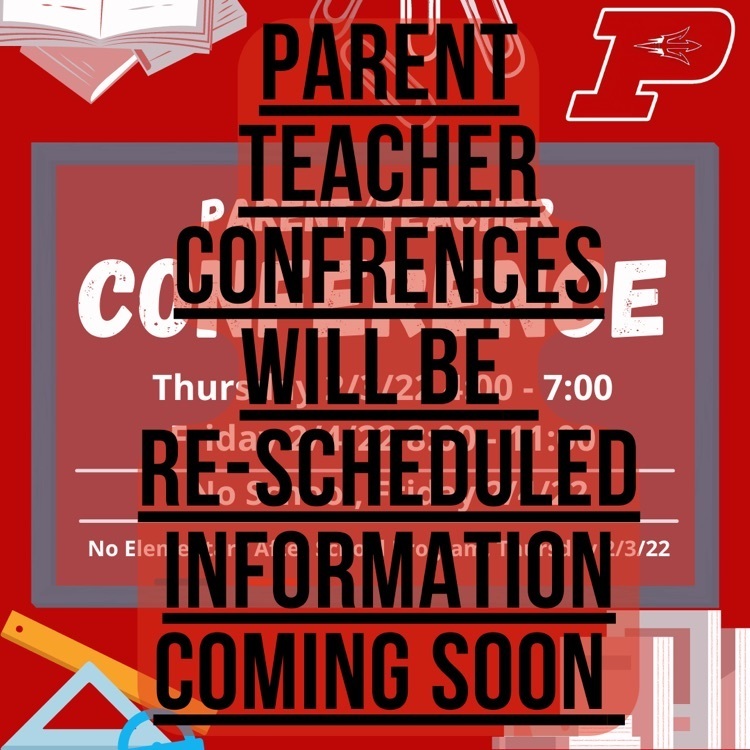 Due to the impending weather, Prague Public Schools will have a snow day on Thursday, February 3rd. There will be no virtual/distance learning. Have fun! Stay safe and go Red Devils!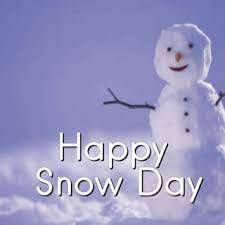 Due to the impending weather, Prague Public Schools will move to virtual/distance learning on Wednesday, February 2nd. Stay safe and go Red Devils.
Parent Teacher Conference's are coming up.
Basketball schedule for this week.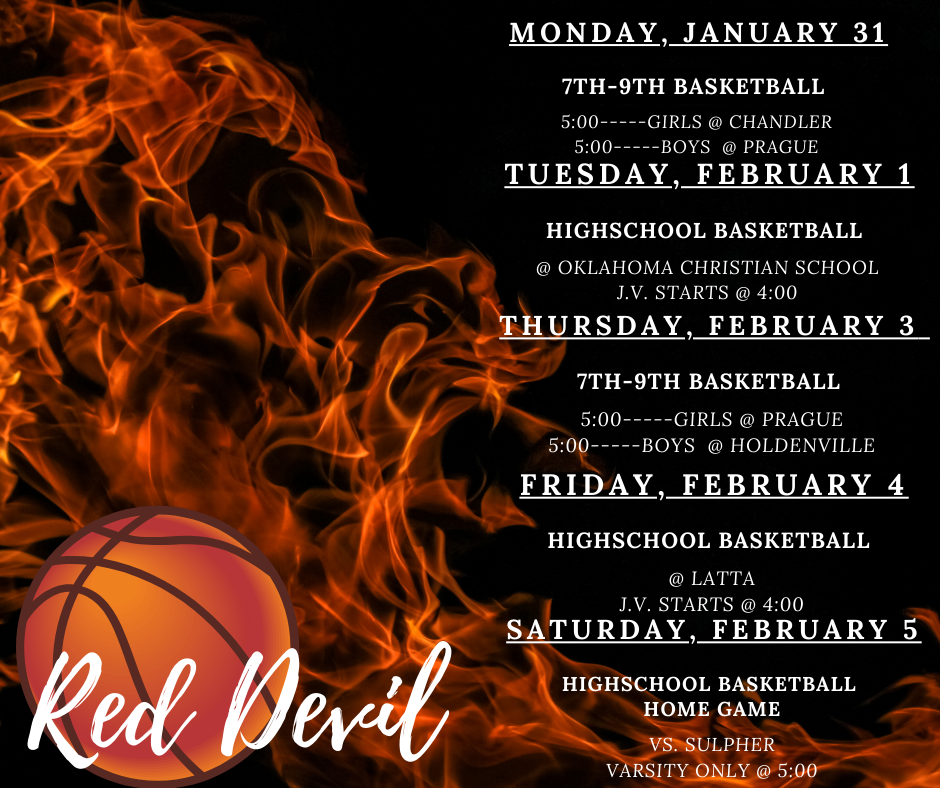 Tickets for Tuesday's basketball game at OCS must be purchased online. Please go to the link
https://gofan.co/app/events/483525?schoolId=OK21105
to purchase your tickets. No cash will be accepted at the gates. Also there will be no JV girls game so JV boys will play at 5pm.

Congratulations to Mrs. Bridges and the 5th Grade Academic Bowl Team for winning their Academic Meet this Wednesday. The meet was hosted at Prague Elementary in the Library.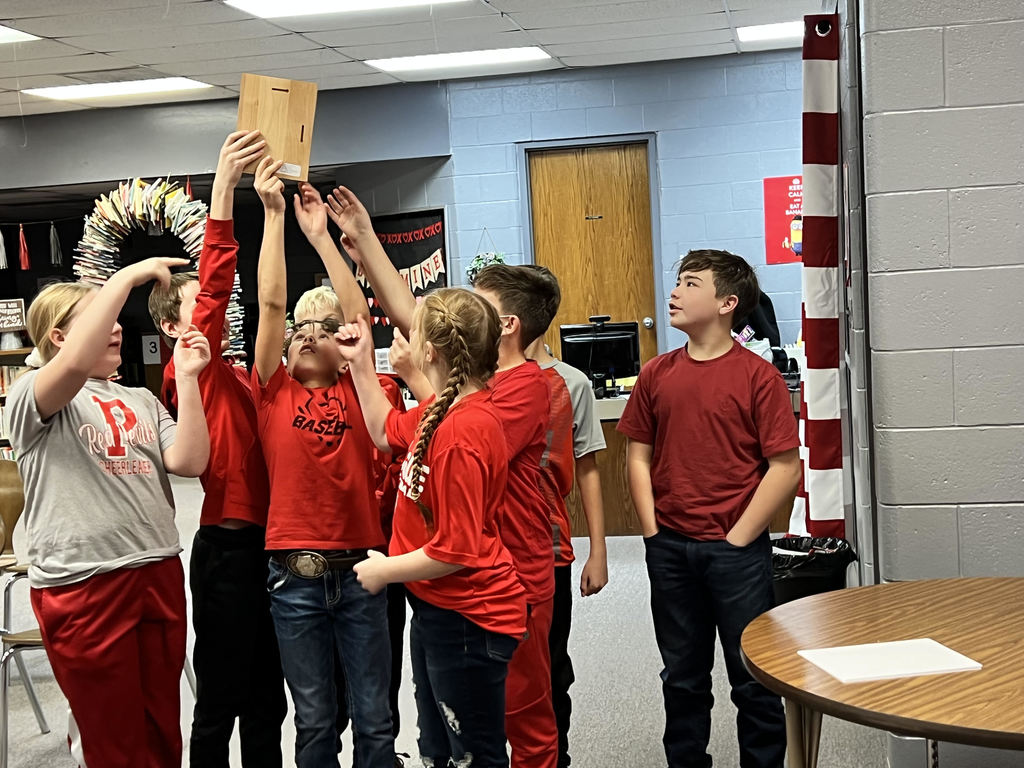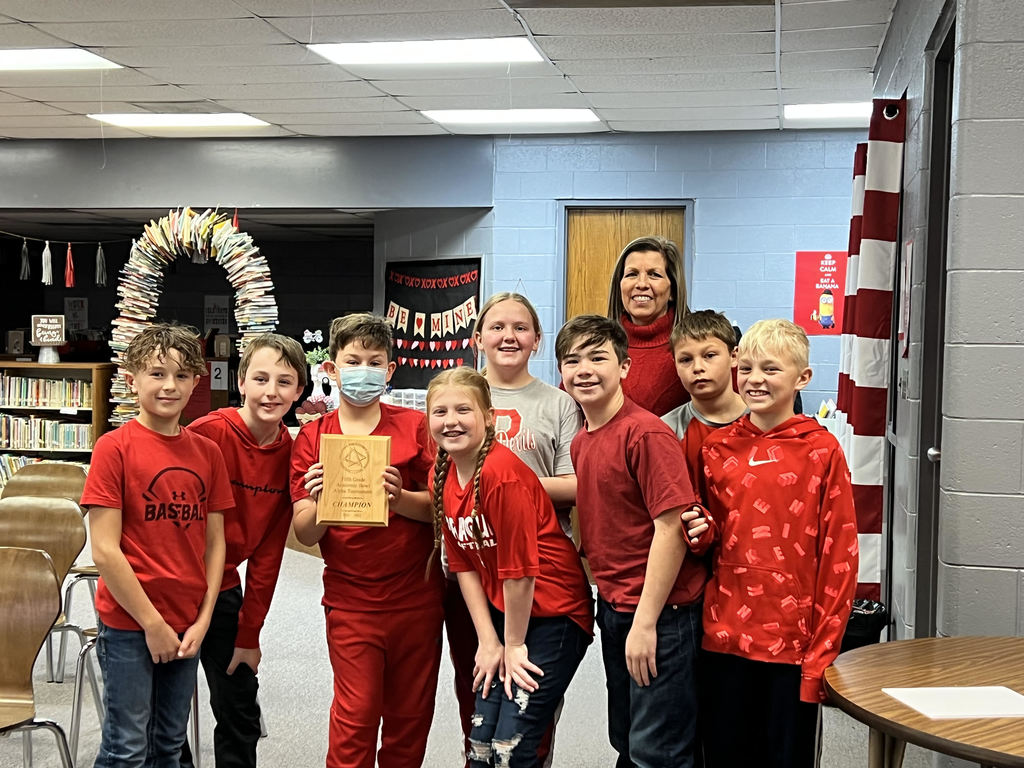 Homecoming Info: These are the correct times. Wrong times were sent to the newspaper. We apologize for any confusion. Friday Homecoming games: JV will start at 4 as usual, Homecoming @ 6, varsity boys will start at 6:30 and girls game will follow.

January 24, 2022 Dear Parents or Guardians, We are writing to inform you about a new school health program that will make schools safer for students with asthma. This year Oklahoma passed a new law that allows your child's school to maintain and administer an albuterol inhaler to treat students who experience sudden life-threatening respiratory distress while at school. Albuterol is an inhaled medication that quickly opens the tubes that move air into and out of the lungs making it easier to breathe. This medication is safe and effective. Because an asthma attack can happen at any time, having quick access to albuterol is important to make schools safe for children with asthma. Several personnel from your child's school will be trained to quickly and safely respond to respiratory emergencies. While school staff will make every effort to contact parents before giving albuterol, the law allows them to administer albuterol in an emergency without prior parental contact. If your child has asthma, we urge you to notify your child's school and provide them with an asthma action plan from your child's doctor. Because the stock albuterol inhaler is not intended to replace a child's personal inhaler, we also encourage you to send a personal albuterol inhaler for use at school if your child has asthma. If you have any questions or concerns, please contact your school's health office. Sincerely, Kerry Hankins, RN, BSN
khankins@prague.k12.ok.us
School Nurse Prague Public Schools

Basketball Homecoming this Friday #goreddevils #reddevilbasketball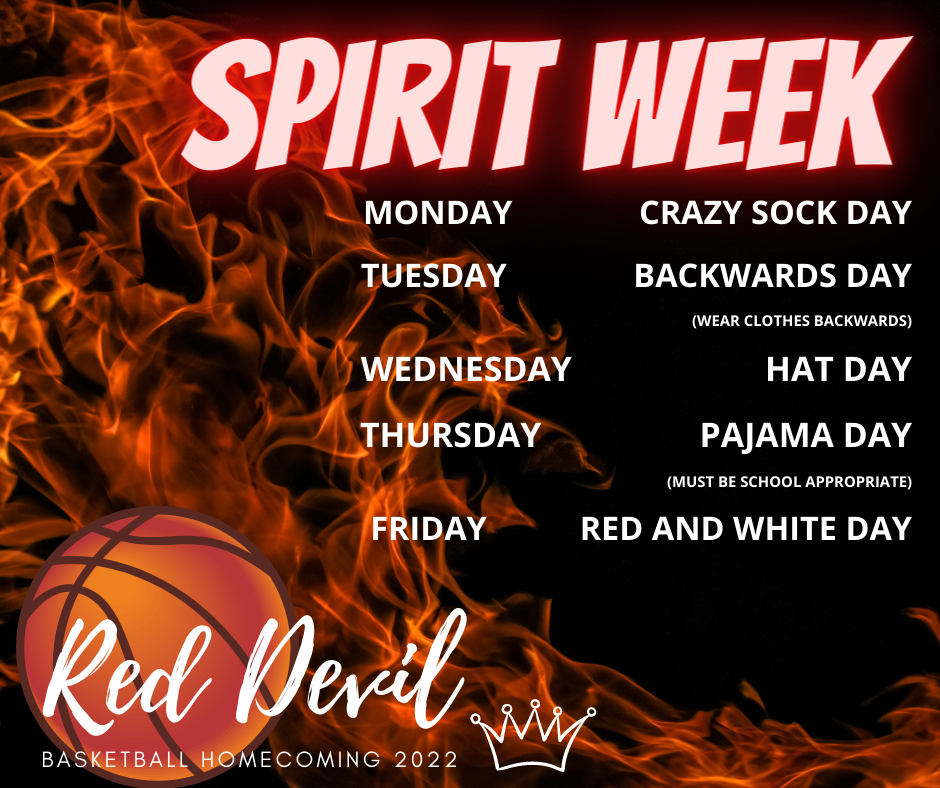 Due to an uprising numbers in COVID-19 cases. Please continue to monitor your child for symptoms before sending them to school. If you child has any symptoms please keep them home from school. Thank you for keeping our students and staff safe as we continue our school year. #reddevils #praguereddevils #goprague

17-Jan 3 Christmas Break No School

Thank you to the PEB for surprising the students and staff yesterday! We loved our visit from Santa and the PEB elves. Thank you to everyone who participated and those who donated $10 gift certificates!! We are a blessed school!

Congratulations Red Devils! Bethel Tourney Champs!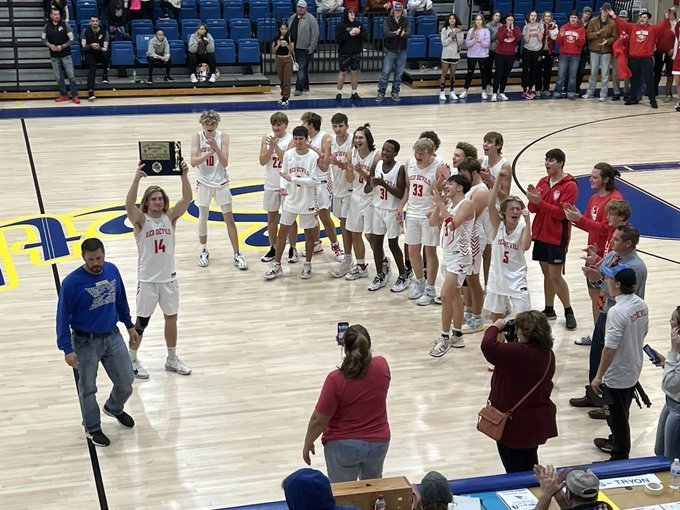 Have a great Winter Break!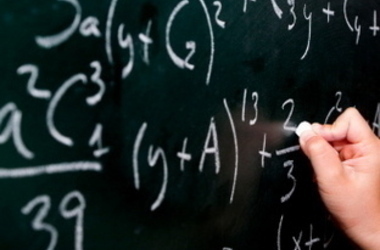 Have a great weekend!

Mrs. Camren's FACS class provides the maintenance staff with breakfast before the Thanksgiving break. Thank you maintenance staff for all your hard work!!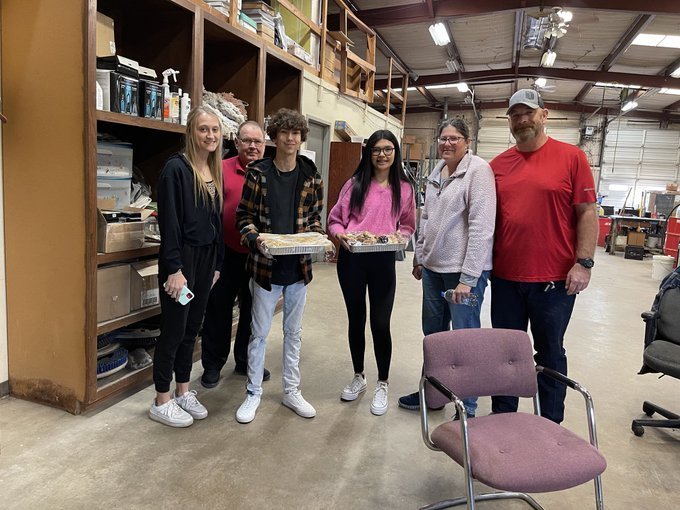 Bethel HS Tournament bracket for Dec. 9-11.